Miss Hybrid Wet Jodhpurs And See Through Blouse HQ Photo And 4K UltraHD Video Update
Miss Hybrid wet jodhpurs and see through blouse.
Before we start let Miss Hybrid set the scene for you. Flimsy sheer white blouse with bullet hard nipples straining to break through, tight white jodhpurs hugging Miss Hybrid's perfect figure with sexy leather gloves and ankle boots to complete the look. Miss Hybrid is in dominant mood as she summons you to the bath and orders you to lie down. She sprays her breasts with the shower head turning the sheer white blouse even more see through revealing her huge, beautiful bouncing tits. Only that is not all. Mistress has a surprise for you as she straddles you in the bath, jodhpurs now streaming wet.
Please click the sample photos below to see the full and uncensored, hard core HD 4K Ultra HD video and accompanying HQ photo set available inside misshybrid.com.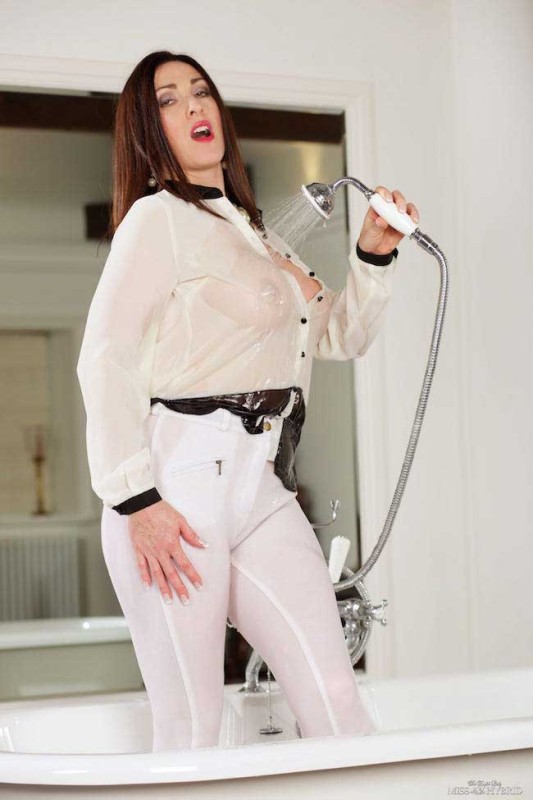 To see the complete and uncensored, hard core 4K UltraHD video, accompanying high quality, super size photo set and all of Miss Hybrid's HD videos and photos please click here to visit misshybrid.com.
And to keep bang up to date with all the comings and goings and goings on and comings off at the Manor please click here to visit misshybridblog.com.
---