Miss Hybrid Knee High Boots, Jodhpurs and Riding Jacket
Miss Hybrid knee high boots, jodhpurs and riding jacket.
Straight from Miss Hybrid's Georgian stables a kinky new update. Just be careful you don't too close or you could get splashed! There are no horses in the stables only stallions and fillies of the human variety to keep Miss Hybrid amused. Planning a kinky stables party Miss Hybrid looks the perfect equestrian host. Sexy knee high leather boots, leather gloves, and a riding jacket that struggles to contain her magnificent bust in a sexy leather bra. Mistress always puts on the best of shows and decides to have a bit of a practice run. Pulling down her jodhpurs ripping a hole in her pantyhose. Making herself come over and over again on the magic wand before she decides to get even wetter peeing and soaking her pantyhose and jodhpurs!
Please click the sample photos below to see a sample thumb gallery of pics taken from the full and uncensored photo set available inside misshybrid.com.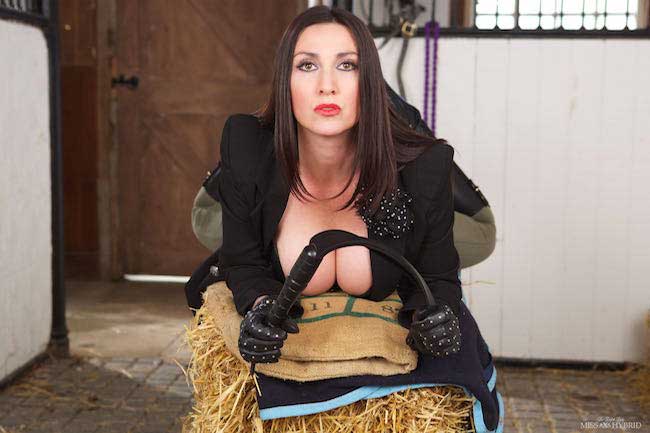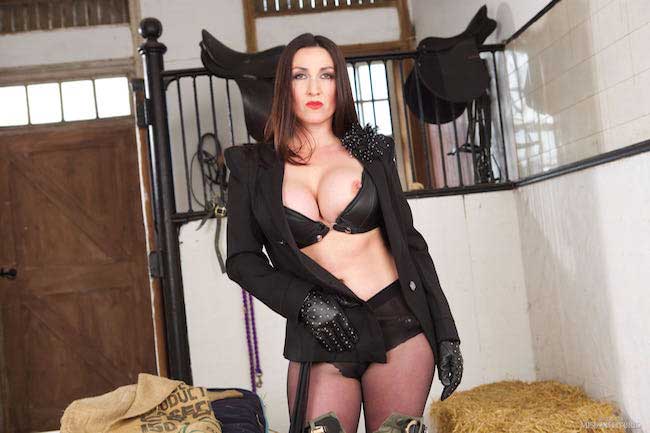 To see the complete hard core uncensored high quality, super size photo set and all of Miss Hybrid's 4K and HD videos with HQ photos please click here to visit misshybrid.com.
And to keep bang up to date with all the goings on and comings off at the Manor please click here to visit misshybridblog.com.